CHC Staff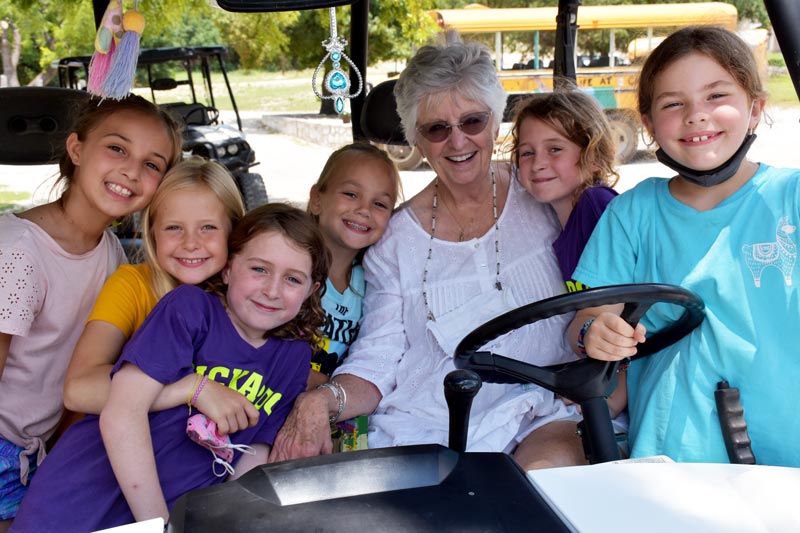 Nicia Oakes – Full-Time Program Director
Nicia grew up in Brownsville, Texas. She attended William Woods University and graduated from the University of Texas at Austin with a B.A. degree in History. She received her teaching certificate in 1979 from the University of Texas at Brownsville. Nicia attended Camp Arrowhead as a small child and became head of the riflery department in 1975. Nicia taught school for nine years before she was hired as the full-time program director in 1983 at Camp Arrowhead. Nicia was on the inaugural leadership team at the beginning of Camp Honey Creek in 2002. She loves to entertain and is an active participant in her church. All are comforted by Nicia's token phrase, "Love your face!"
---
Melissa Burns (MoMo) – Full-Time Associate Director
Melissa grew up in El Paso, Texas. She attended North Texas State University and graduated from Angelo State University with a B.S. degree in Education. Melissa's first camping experience was as a camper at Skyline Ranch in High Rolls, New Mexico. In 1977, Melissa began her camping career as a counselor at Camp Arrowhead and has not missed one summer since. She taught school for eleven years, became full-time associate director in 1990 at Camp Arrowhead and was on the inaugural leadership team at Camp Honey Creek in 2002. Melissa loves being outside and when she is not at Camp, she can be found on the golf course or playing with the Camp Golden Retrievers, Putter and Augusta.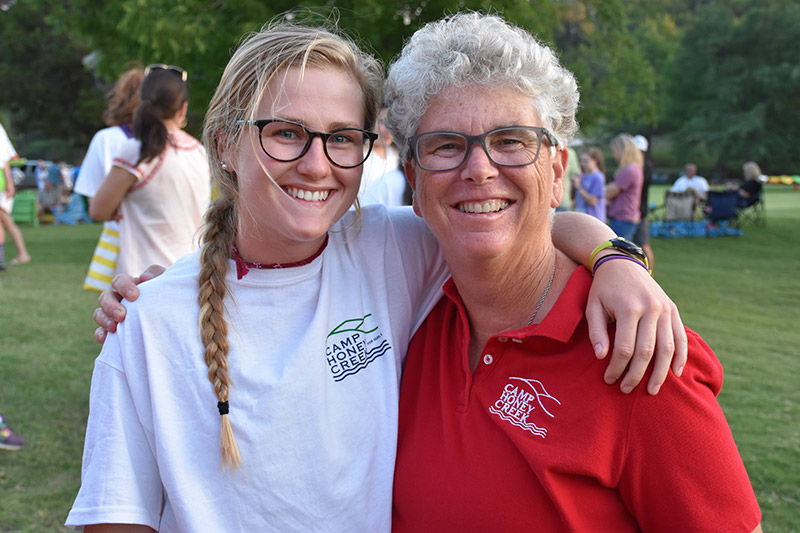 ---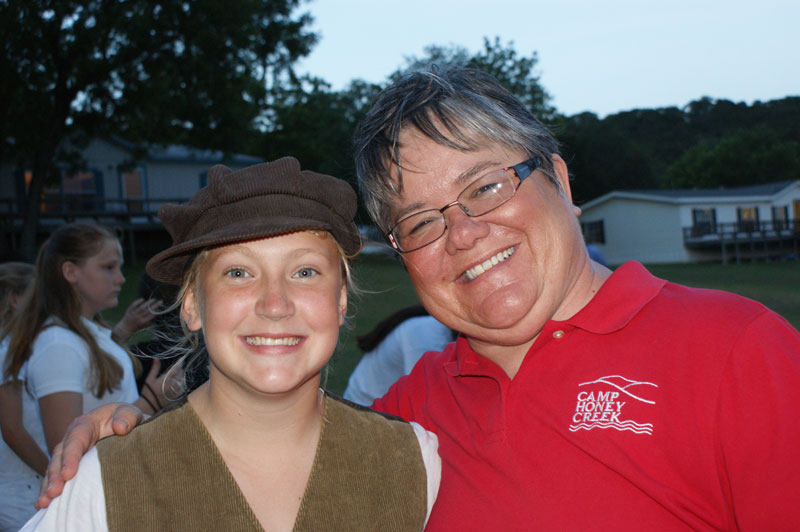 Lisa Norris – Full-Time Summer Dreams Program Director
Lisa grew up in Sundown, Texas. She attended South Plains College and graduated from Texas Tech University with a degree in Elementary Education specializing in Special Education. Lisa began her camping career at Camp Arrowhead in 1977 as a workshop counselor. She became the head of the workshop in 1981. Lisa taught for twenty-three years and in 2002 became the full-time Summer Dreams Program Director. In addition to coordinating meals, schedules and programs, she also facilitates team-building activities for our off-season groups. In the summertime, in addition to her workshop and pottery duties, she also tutors campers who need a little extra help with their schoolwork. Lisa is an avid San Antonio Spurs fan and spends her free time watching basketball and doing various craft projects.
---
Katie Gambill (Kovar) – Full-Time Aquatics Director
A Corpus Christi native, Katie attended Texas State University in San Marcos where she obtained a B.S. degree in Elementary Education. Katie's first taste of camp was as a camper at Camp Arrowhead when she was 9 years old. She planned to stay for 10 days but ended up staying the entire term and hasn't looked back since. Her dream has always been to work at Camp year-round and that dream came true in 2009 when she was hired full-time. Katie is our Waterfront Director where her duties include training our waterfront counselors and ensuring the safety and care of swimming, canoeing and synchronized swimming classes. Katie loves to laugh and shares her happiness with those around her. She lives in Boerne with her husband, Paul, their children, and two crazy dogs.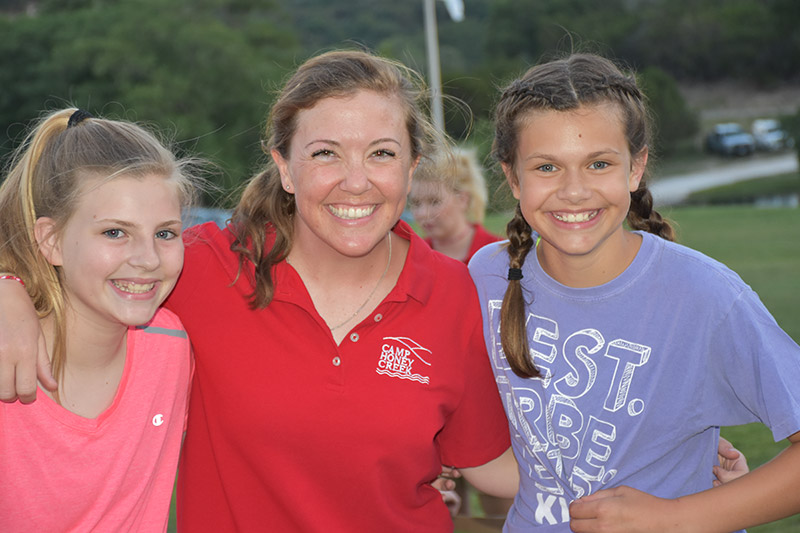 ---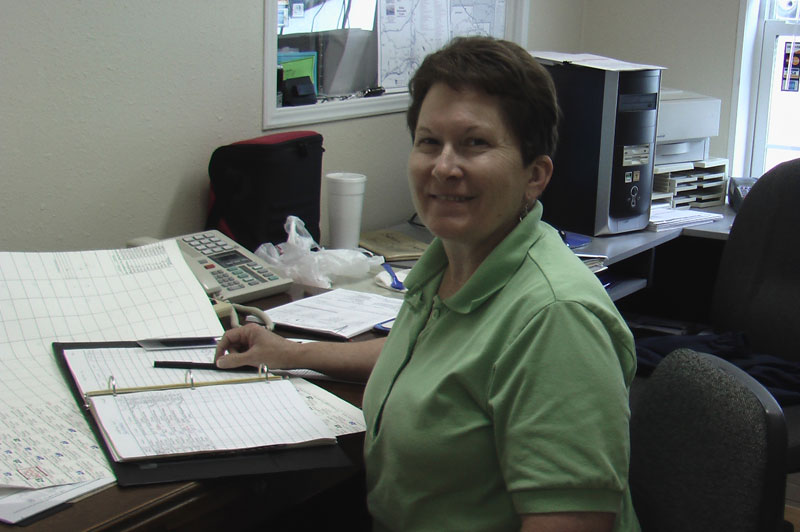 Linda Sevey – Full-Time Bookkeeper
Linda was born and raised in Kerrville, Texas and started working as Camp Arrowhead's bookkeeper in 1986. She continues that position today at Camp Honey Creek and is responsible for camper accounts and employee records. Linda spends her free time playing with her grandchildren, planning garage sales, and is married to Earl Sevey.
---
Kathleen Cunnane - Summertime Head of Riding Department
Kathleen Cunnane began her camping career as a young child at Camp Arrowhead. She was a twelve year camper and a riding counselor for four years before becoming head of the riding department in 2011. Kathleen graduated from Kent State University in 2014 with a BS in special education and is currently an Autism support teacher at Starkey Elementary School in Kerrville. Kathleen grew up in Colorado and loves the outdoors, horses, hiking, running, and spending time with her nieces and nephews.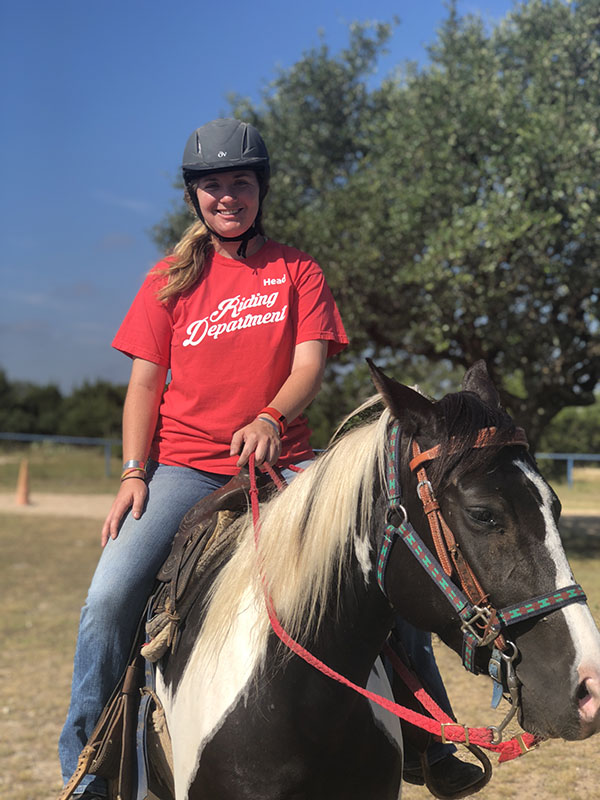 ---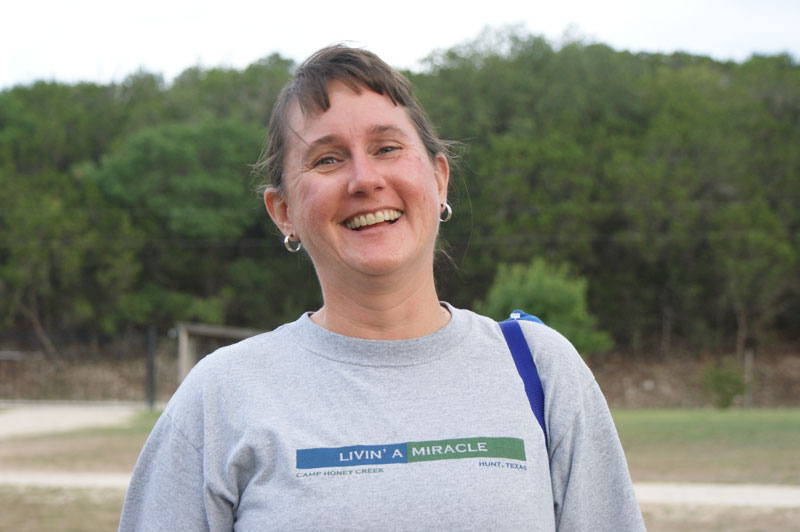 Jeannie Hilsabeck – Summertime Head of Riflery
Jeannie grew up in Austin, Texas. She received her B.S. in Electrical Engineering from UT Austin, an M.S. in Math and an M.A. in Educational Leadership from UTSA. Jeannie's first taste of camp was as a 9 year old at Friday Mountain Girls Camp. She worked as head of riflery for 17 years at Camp Arrowhead and continues that position today at Camp Honey Creek. Jeannie is a math teacher, coordinator for academic, art and music competitions, is on the administrative team at Our Lady of the Hills Catholic High School in Kerrville and is married to Guy Hilsabeck. She also tutors campers (and sometimes counselors) who need a little extra help in math. Jeannie's arithmetic skills come in extra handy in the summertime when we're trying to figure out how many hot dogs to cook for 200 campers!
---
Liz Tipps – Summertime Nurse
Liz was born and raised in Joliet, Illinois. She graduated from West Texas State University with her bachelor's degree and Lubbock Christian University with her Masters in Nursing. Her nursing background includes oncology, dialysis, home health and school nursing. Liz started as our camp nurse in 1998 at Camp Arrowhead. She and her husband, David, live in McKinney, Texas. Big Dave and Liz have three daughters, three grandchildren and two spoiled dogs.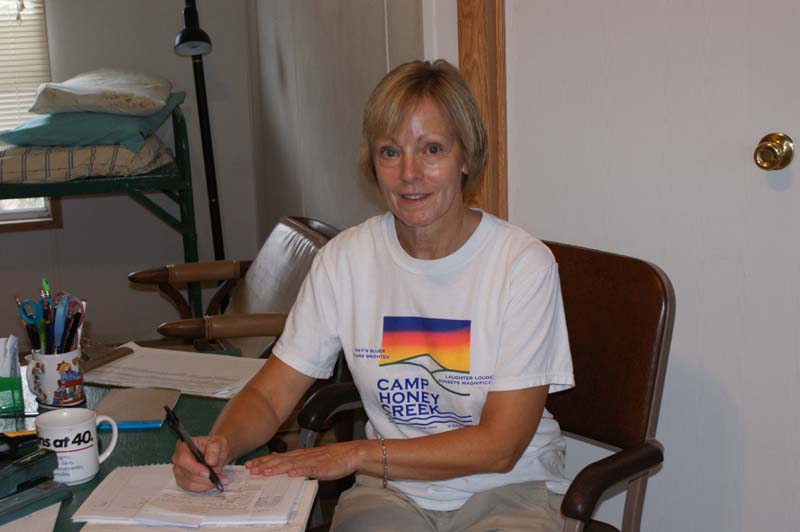 ---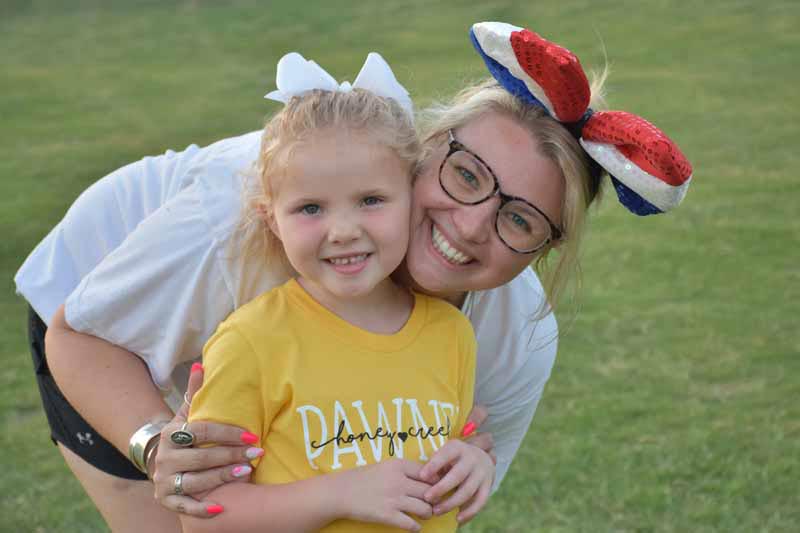 Madison (Hancock) Bagley - Summertime Head of Chorus
Maddie began her camper years at Camp Arrowhead. She was a seven year camper and our chorus teacher for two summers before becoming head of the chorus department in 2013. A professional cookie artist, Maddie owns Busy B Bakehouse, where she designs and creates the most beautiful cookies! She has a large social media following and frequently teaches online cookie classes. Maddie lives in Carthage, Texas with her husband, Matthew, two children, and several rescue dogs. She is a true dream to work with!